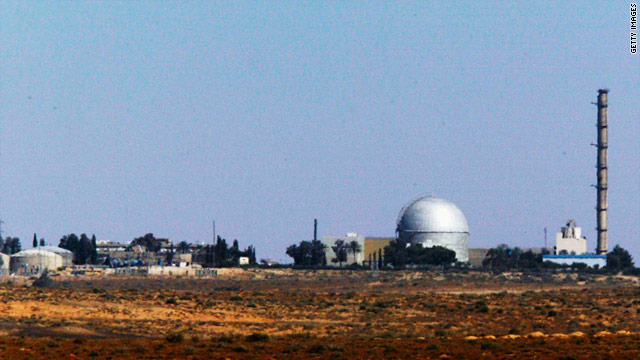 Jerusalem (CNN)
-- The Israeli Air Force shot down an unidentified flying object over the Dimona nuclear plant in the Negev Desert Thursday, the Israel Defense Forces said.
The object appeared in a designated no-fly zone, the air force was scrambled and the object was shot down, the IDF said.
The object could have been a party balloon, the IDF said, but forces have not yet found the debris to determine what it was.
There have been unconfirmed media reports that it was a motor-driven object. The air force reacted according to procedure when the object was spotted, the IDF said.
The Israeli daily newspaper Haaretz reported that last October "IDF warplanes intercepted an Israeli ultralight aircraft that accidentally flew into the area and forced it to land at an airstrip in southern Israel."
It also reported that "an Israeli surface-to-air missile downed a crippled Israeli fighter-bomber that strayed into the restricted zone" during the Six Day War in 1967. The craft's pilot was killed.
Source:
CNN.com
Note Recon Earth: What's more disturbing to you?
A) Trained expert fighter pilots mistaking a party balloon for a UFO, AND FIREING ON IT!
B) The fact that our own government and other governments think your so ignorant and freaking stupid that you will actually think this was a party balloon and that it wasn`t an ET or even a Terrestrial Top Secret Craft disarming nukes?
C) Undeniable irrefutable proof of extraterrestrial life that`s been here among us living among us and guiding us from the beginning?